Sanibel Island FL Real Estate Listings
Sanibel Island FL real estate listing search. View Sanibel Island FL real estate listings, photos and use easy detailed real estate listing filters to find the best Sanibel Island FL real estate listings. Listings updated every 15 minutes.
Enjoy the Southwest Florida Lifestyle in Sanibel Island Florida
Sanibel Island is an Island in Lee County, FL off the Gulf of Mexico. Sanibel is just South of Captiva Island. It is a very popular tourist and locals destination as the beaches are some of the most beautiful in the United States. More than half of the island is made up of wildlife refuges.
Education on Sanibel Island
Sanibel Island students grade K-8th attend Sanibel Island School and students in high school are bussed to local Ft. Myers schools.
Eating on Sanibel Island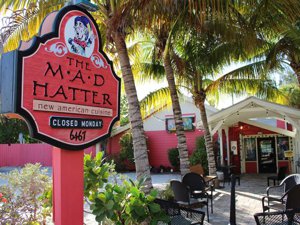 Sanibel has some great restaurants but what you won't find are chain fast-food restaurants. The only one you will find on the Island is a Dairy Queen. The Over Easy Cafe is a popular spot open for breakfast or lunch is rated very well by patrons. For Dinner, you may want to head over to The Mad Hatter Restaurant Seafood and Steakhouse restaurant. If you are looking for a quick lunch to bring back to your Inn on the way back from the beach, check out The Pecking Order Fried Chicken. There you will find wonderful fried chicken, mac 'n cheese, collard greens and others sure to delight your palette.
Things to do on Sanibel Island
J.N. "Ding" Darling Wildlife Refuge is a popular place to visit with 5200 miles of protected land. The Sanibel Lighthouse is a fun destination and fun to photograph. The beaches are what brings the many people to the island, though. Beautiful, white sand and clear waters, you will be in heaven. The shells that you will find, fishing, kayaking, boating many things to do on the waters will make you want to come back year after year.